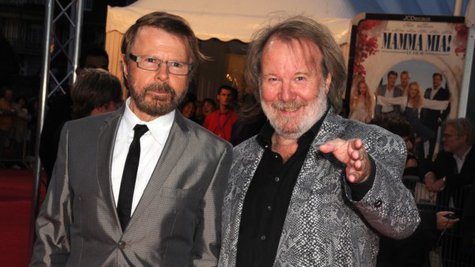 ABBA 's Benny Andersson and Björn Ulvaeus have written the official anthem for the 2013 edition of the prestigious annual Eurovision Song Contest, which this year will be held in the city of Malmö in the duo's home country of Sweden. The song, "We Write the Story," was arranged by popular Swedish DJ and producer Avicii .
This year's contest will take place on three dates, May 14, 16 and 18. "We Write the Story" will get its live debut at the beginning of the finale on May 18.
In a joint statement, Andersson and Ulvaeus describe the tune as "a piece on mutual understanding and fellowship," adding that the song is "a lot of fun and very inspiring."
ABBA's career was launched back in 1974 after the quartet won that year's Eurovision contest with a performance of their classic hit "Waterloo."
Copyright 2013 ABC News Radio