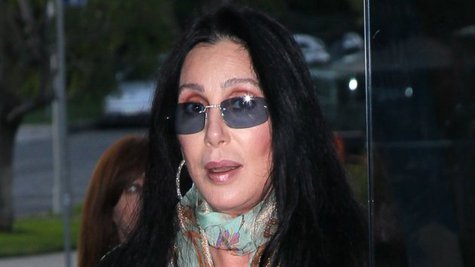 Hey everyone: Cher is not dead. Repeat, not dead. Unfortunately, some people in the Twitterverse managed to mistake the death Monday of former British prime minister Margaret Thatcher for the death of the Oscar-winning entertainer.
According to E! Online , it all started when a website called Is Thatcher Dead Yet? announced the news that Thatcher had, indeed, died, and then added, "How are you celebrating? Let us know using the #nowthatchersdead hashtag on Twitter, or get to one of the parties near you on Facebook."
For some British people, Thatcher is actually a much-hated figure, so it's not surprising that they'd be celebrating her death. But some people mistook the hashtag #nowthatchersdead to read "Now that Cher's Dead," and began tweeting "R.I.P." messages about the singer. E! Online has rounded up a bunch of them, including one that states, "RIP Cher. At least now we'll find out about life after love," and another stating, "RIP Cher, I only wish we could turn back time."
Finally, British comedian Ricky Gervais stepped in to set the record straight. He tweeted , "Some people are in a frenzy over the hashtag #nowthatchersdead . It's 'Now Thatcher's dead.' Not, 'Now that Cher's dead' JustSayin'."
Copyright 2013 ABC News Radio