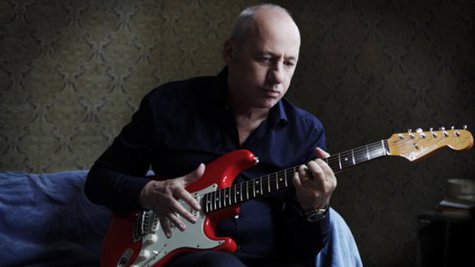 Mark Knopfler has canceled a pair of upcoming concerts in Russia because of some recent incidents in which that country's government reportedly harassed Amnesty International and other human-rights organizations. The shows, which had been scheduled for June 7 in Moscow and June 8 in St. Petersburg, were to have been part of a lengthy European tour by the ex- Dire Straits frontman that kicks off April 25 in Bucharest, Romania.
"Given the crackdown by Russian authorities on groups including Amnesty International and Human Rights Watch, I have regretfully decided to cancel my upcoming concerts in Moscow and St. Petersburg," says Knopfler in a statement . "I have always loved playing in Russia and have great affection for the country and the people. I hope the current climate will change soon."
Late last month, the Amnesty International website reported that the organization's Moscow office was being inspected by Russia prosecutors and tax inspectors in conjunction with what the human-rights group claims is "part of the wave of inspections of nongovernmental organizations." The article explains that Russia recently has passed laws restricting nongovernmental organizations, while noting that Amnesty International fears that the new legislation "would be used to harass and seek closure of those highlighting abuses and critical of the government." Amnesty also insists that its own actions have been in compliance with Russian law.
Knopfler also was among the many celebrities who criticized Russia's government after members of the Russian punk group Pussy Riot received two-year prison sentences for taking part in an anti-government protest performance at an empty Moscow church.
Copyright 2013 ABC News Radio