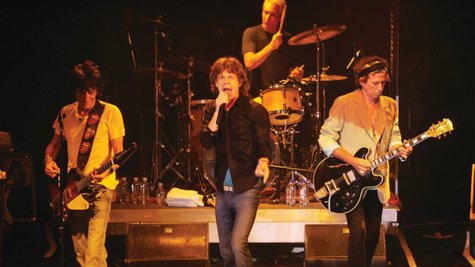 It's official -- former Rolling Stones bassist Bill Wyman and guitarist Mick Taylor will join the band at the first two shows of its "50 and Counting" tour dates, taking place this Saturday and November 29 at London's O2 Arena. The guest appearances will mark the first time either musician has performed in public with The Stones in more than 20 years.
The London gigs will not feature an opening act. The band promises to play for more than two hours, and will deliver a career-spanning set that includes a variety of "hits, classics, and one or two surprises."
Wyman joined The Stones in 1962, at the very beginning of their career, and played with the group until 1993. Taylor replaced founding member Brian Jones in 1969 and left the band in 1974. Ronnie Wood was brought in to replace him.
Both Wyman and Taylor participated in the interviews that were conducted for the new Stones documentary Crossfire Hurricane .
Copyright 2012 ABC News Radio