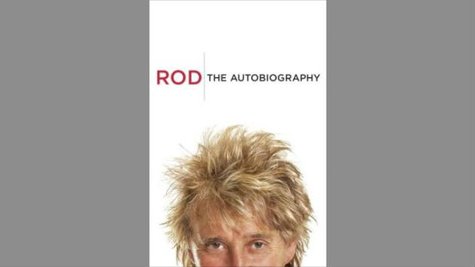 Rod Stewart is among a handful of famous rock artists whose memoirs populate The New York Times ' latest Hardcover Nonfiction Bestsellers List. The singer's new book, Rod: The Autobiography , debuted at #4 on the tally, which will be published in the November 11 issue of the newspaper's Sunday Book Review .
Also premiering on the list is founding KISS drummer Peter Criss ' autobiography, Makeup to Breakup , which landed in the #7 spot. Who guitarist/songwriter Pete Townshend 's Who I Am , meanwhile, dropped from fifth to 11th place after its third week on shelves. Neil Young 's Waging Heavy Peace is right behind Townshend's tome, dropping from #8 to #12 during its fifth week of release.
Lastly, Duran Duran bassist John Taylor 's In the Pleasure Groove skidded to #20 after debuting at #6 on The Times ' Hardcover Nonfiction Bestsellers List the previous week.
Copyright 2012 ABC News Radio