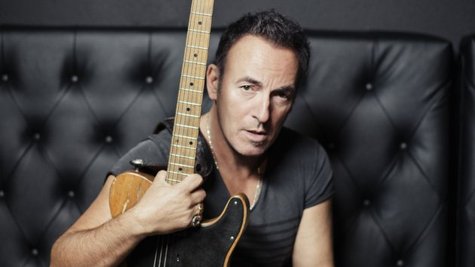 New Jersey natives Jon Bon Jovi and Bruce Springsteen , and New Yorkers Billy Joel and Sting , all will perform on a Hurricane Sandy relief telethon airing Friday night on NBC.
Hurricane Sandy: Coming Together will air Friday night from 8:00 to 9:00 ET on all of NBC Universal's broadcast and cable outlets, including NBC, Bravo, CNBC, E!, G4, MSNBC, Style, Syfy and USA. It will also stream online at NBC.com.
Jon Bon Jovi was in Europe when the storm hit, promoting Bon Jovi 's upcoming album, What About Now . However, he chartered a jet and returned home to New Jersey when he learned the storm was on the way.
The telethon -- the proceeds of which will go to Red Cross relief efforts -- will be hosted by Today host Matt Lauer at NBC's 30 Rockefeller Plaza, New York City headquarters. However, it's possible other networks could join the effort. Late Night host Jimmy Fallon and NBC News anchor Brian Williams also will appear, as well as Staten Island-born pop star Christina Aguilera .
Though a category 1 storm when it made landfall, some estimates put Hurricane Sandy's damage at more than that of 1992's Hurricane Andrew, which was a category 5 storm when it made landfall in southern Florida. The total damage to Florida then was estimated at $25 billion.
Copyright 2012 ABC News Radio