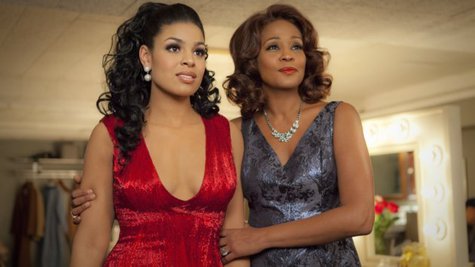 "Celebrate," a duet by Whitney Houston and former American Idol winner Jordin Sparks , is the first track released from the soundtrack to Sparkle , the highly anticipated film starring the fallen pop star.
"I remember them playing the demo for me and R. Kelly is singing them and I'm looking at everybody going, 'I get to sing this song? Are you serious?' I was very excited," the 22-year-old Sparks told EW.com in April.

Written and produced by R. Kelly, "Celebrate" is a nod to the period film's '60s R&B sound. "My fans are going to see a different side of me...because it's deep R&B. It's got that old '60s flair. It's just really emotional and super connected," says Sparks.

"For me as a singer growing up listening to her, to be able to do a song with her is incredible," Jordin adds of Whitney. "And being her friend, just hearing how she sounded, it was amazing. So I can't wait for people to hear that. I cannot wait."
Sparkle is set to hit theaters on August 17.

Copyright 2012 ABC News Radio