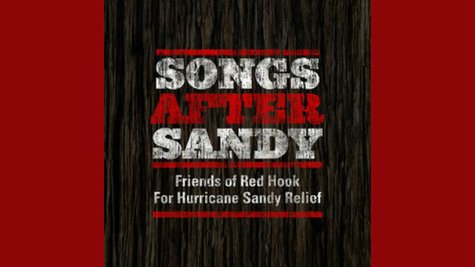 A Paul McCartney song is featured as a bonus track on the second installment of a three-part digital compilation series that's raising money to restore small communities in the New York City area that were hit hard by Hurricane Sandy.
McCartney has contributed a previously released 2009 live version of The Beatles ' "I've Got a Feeling" to Songs After Sandy: Friends of Red Hook for Hurricane Sandy Relief, Volume 2 , which also features a track from Eurythmics guitarist Dave Stewart and a bevy of tunes from lesser-known artists. There's a catch, though. In order to receive the Macca tune, you'll have to purchase all three volumes of the compilation.
"I am happy to donate 'I've Got a Feeling' towards this relief project," says Sir Paul. "In the wake of the devastation it is good to know that so many people are getting together to provide relief for those whom have suffered most."

The albums are available for pre-order now exclusively at PledgeMusic.com . They cost $15 each and $35 for all three.

The Songs After Sandy series was organized by Green Ground Zero, a nonprofit that's seeking to restore areas damaged by the storm while creating environmentally sustainable housing. All proceeds raised from sales of the albums will go toward charities affiliated with Green Ground Zero, including Restore Red Hook, Red Hook Initiative and Occupy Sandy.
In addition, several artists are selling collectible items and special concert packages to benefit the cause. Among them is a poem handwritten and autographed by Edgar Winter , and a pair of tickets to two upcoming shows by Roger Hodgson that also includes a meet-and-greet with the ex- Supertramp singer.
Songs After Sandy: Volume 1 includes previously unreleased songs featuring Ringo Starr , Joe Walsh , Jeff Lynne , The Animals ' Eric Burdon and founding Grateful Dead singer/guitarist Bob Weir . The track list for the third volume of the series will be revealed on January 14.
Copyright 2012 ABC News Radio