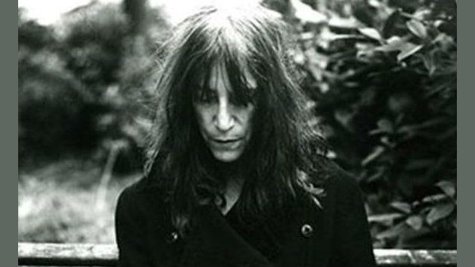 Patti Smith is planning to write a follow-up to her award-winning 2010 autobiography, Just Kids . The singer/songwriter tells Billboard that although she will cover some of the same time period that she detailed in Just Kids , the new book will focus more on her life as a musician and her relationship with her late husband, founding MC5 guitarist Fred Smith .
"It's a different perspective," Patti explains. " Just Kids was very focused on…my relationship with [late photographer] Robert [ Mapplethorpe ] and wanting to be an artist."
The influential punk-era musician adds that unlike some other recent memoirs by rock stars, her book won't dwell too much on "sex, drugs and rock 'n' roll."
"I don't have a big rock 'n' roll lifestyle," she points out. "I think I have maybe a better story. Through rock 'n' roll I traveled the world, worked with my late brother [ Todd ] and, best of all, that's how I met Fred. It changed my life in many unexpected ways."
Meanwhile, Patti notes that, although she "just reached social security age," she has no intention of retiring and has a busy 2013 ahead of her. She intends to bring her "Camera Solo" photography exhibit, currently on display in Hartford, Connecticut, to Toronto's Art Gallery of Ontario in February. Smith also will keep touring in support of her latest studio album, Banga . According to Pollstar , after a scheduled Japanese trek in January, she has a March 1 show lined up opening for ex- Smiths frontman Morrissey in Los Angeles.
Copyright 2012 ABC News Radio