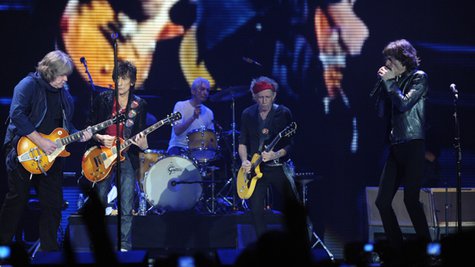 The Rolling Stones will once again be joined by former guitarist Mick Taylor during both of their shows this weekend at Newark, New Jersey's Prudential Center.
Taylor previously jammed with his former band during their shows at London's O2 Arena late last month. Former bassist Bill Wyman also joined the Stones then, although there's no word on whether he'll sit in this weekend as well.
Bruce Springsteen , The Black Keys and Lady Gaga were revealed last Monday to be joining the Rolling Stones onstage this weekend. The Saturday concert will be broadcast live via pay-per-view beginning at 9:00 pm. ET.
Copyright 2012 ABC News Radio