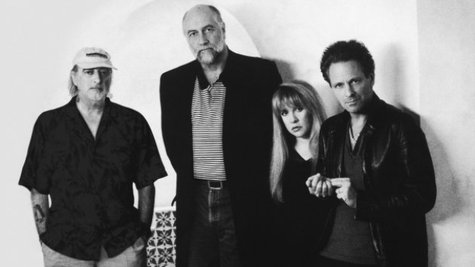 Earlier this year, Stevie Nicks promised that Fleetwood Mac would return in 2013, and now we know exactly when. The Huffington Post reports that the band's tour -- its first in three years -- will kick off April 4th and visit 35 cities. Tickets go on sale this Friday.

As for why the band waited 'til now to get back on the road, Nicks says it isn't just because she wanted to continue to promote her latest solo album, In Your Dreams . "I felt that, in my opinion, Fleetwood Mac should be off the road for three years because then when we come together it's an event, because you didn't just see us last year or just see us the year before," she tells The Huffington Post . "So you know there's all these big ticket bands that go out, and who are you going to choose if you just saw us last year?"
She adds, "Three is a good number. So we finished in November 2009 and we are starting in January 2013. It's perfect. I think it's perfect, harmonic convergence of exactly when we should be doing this."
As for how she and Lindsey Buckingham are getting along these days, Nicks insists, "Everybody is very good right now...he's in a really good place. And he and I are in a really good place, so it's never about Mick [ Fleetwood ] and John [ McVie ] being in a good place. They're always in a good place. They're happy guys. It's always the drama queens, me and Lindsey."
Stevie adds, "So the drama queens have really calmed down and let a little bit of that drama go and tried to walk down the road of how lucky we are. And how lucky we are to still be friends and how lucky we are to still be able to sing great together...And that we should drop the drama and try to really enjoy this because we worked very hard to get here."
Copyright 2012 ABC News Radio