« back to Movies
The Crash Reel
Release Date: None
Genres: Documentary
Cast: Mason Aguirre, Jake Burton, Danny Davis
Directors: Lucy Walker
Official Site: http://www.thecrashreel.com
Distributor: Phase 4 Films
Training to compete at the 2010 Winter Olympics, Kevin suffered severe traumatic brain injury from a 2009 accident in Park City, Utah. His tight-knit Vermont family flew to his side, and together they began an intensive process of trying to rehabilitate him and help him rebuild his permanently damaged life. Kevin's determination and the tireless support of family and friends kept him focused on recovery. But when he insisted he wanted to return to the sport he loved, his family objected. As an elite athlete, Kevin was a professional risk taker, but as a brain-injury survivor, his skills were now impaired, and even a small blow to the head could kill him.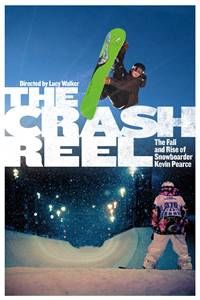 Show Times / Buy Tickets
There are no current showings for The Crash Reel in this area.