« back to Movies
Home Run
Release Date: None
Genres: Drama
Cast: Scott Elrod, Dorian Brown, Vivica A. Fox, Charles Henry Wyson, James Devoti, Nicole Leigh, Juan Martinez, Drew Waters, Robert Peters, Elvin John Rosa Jr.
Directors: David Boyd
Official Site: http://www.homerunthemovie.com/
Distributor: Samuel Goldwyn Films
Baseball all-star Cory Brand knows what it takes to win in the big leagues. But off the field, with memories of his past haunting him, his life is spiraling out of control.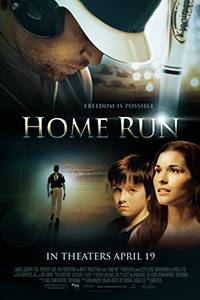 Show Times / Buy Tickets
There are no current showings for Home Run in this area.